About us
Tessit was born from the passion for handcrafting and the desire to create unique and appealing products. Choosing carefully the materials and the best techniques of manual production, constantly expanding our horizons for new ideas and new color combinations.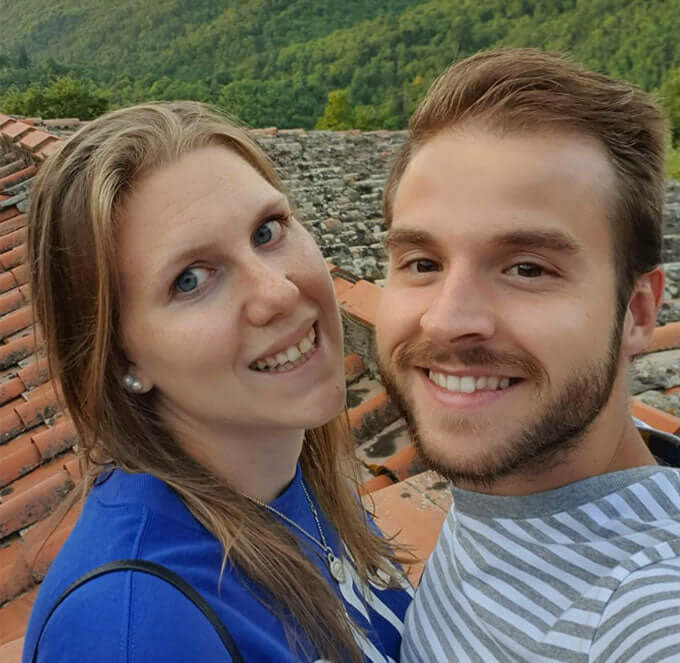 It all started a few years ago when I wanted to give a gift to someone special. What I wanted was clear in my mind but impossible to find on the market. Armed with the teachings of mom and grandma, an old crochet hook and a ball of cotton I began to create it.
Since that day the magic has never stopped, starting with simple bracelets and then creating original earrings, costumes, bow ties and hats. Moving on to shopper travel bags and backpacks, until arriving at the numerous projects of today.
In 2015 Natalie joined me in this venture, becoming a working and life partner. Natalie takes care together with me of the production and all the machine sewn part, giving birth to a constant innovation. We take care of all the production internally, from the tops to the costumes to the winter knitted part. In addition to her, two friends followed me, our marketing manager and our Pr. In January 2021 we also involved a computer scientist and several collaborators who help us in research and development of new products, videomakers and Social Media Manager.
SIMONE LUNARDI
FOUNDER & PRODUCTION
NATALIE FERRARI
PRODUCTION